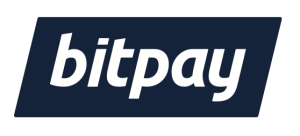 Bitcoin payment processor BitPay is growing fast, now with over 40 employees worldwide. The latest to join their team is Tim Byun, who comes from a rather big name in the world of making payments, Visa Inc.
Byun has formerly held a position at the Federal Reserve Bank of San Francisco, as well as holding the role as Visa's head of Global Credit Settlement Risk and was also their Anti-Money Laundering/Anti-Terrorist Financing Officer.
That's certianly not a bad resumé to hold when taking up a job as BitPay's Chief Compliance Officer. Executive Chairman of BitPay, Tony Gallippi, comments:
As the bitcoin industry continues to grow, BitPay wants to ensure that our policies and procedures fall inline with various state, federal and international regulations. For this reason, we hired Tim to set up and maintain our compliance structure.
The press release also adds that BitPay have taken on a host of new staff, including positions in marketing, sales, operations and development — there are also eight interns that will be with the company over the summer period.