A site about Altcoins…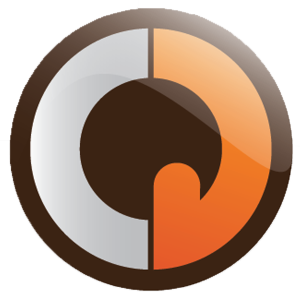 CointJoint was created in March 2014, as an outlet for our small group of "cryptofriends" to start creating some content about cryptocurrencies — in particular all the altcoins that are on the market nowadays.
At this precise moment in time, we're not exactly sure of all the content we'll be creating — but altcoin news, developer interviews, articles, and many more content types are being thought-over. We're always open to your suggestions too.
Stay tuned for more from us as we flesh out this website with content, and we're always pleased to hear your feedback in the comments.
---
Who are we?
John (Hybridsole)
I am an IT consultant by day, coin trader and all-around cryptocurrency fanatic by night.
Seeing as I would be up at night living and breathing cryptos even without this site, I figured why not try to share what I already learn and follow with others in the process.  

Contact: [email protected]
Phil (rebphil)
Phil Cohen is a UCSD Computer Scientist with 35 years of Unix-centric software development, end-user support, team building/mentoring/management and software quality assurance focus.
He's a respected veteran of the UC San Diego Neurosciences Department, The Scripps Research Institute, Apple Computer and PGP Corporation, now contributing within key crypto-currency communities.
Patrick (TokyoPotato)
I am from San Diego, California but have recently relocated to the beautiful Pacific Northwest city of Portland, Oregon. I got involved with Bitcoin in March 2013 with my first purchase.  I work in IT as a desktop support/consultant on a freelance basis when I am not working on a beautiful farm in Sonoma County, Northern California, work in seasonal forestry, brew beer with homegrown hops, and host events with a local chef.
My main interests in cryptocurrencies is in practical daily use for average consumers.
Contact: [email protected]
Deemington
I'm fairly new to the cryptocurrency scene, but after acquiring my first few coins I was hooked. I find the pace of change, development and potential of cryptocurrencies very interesting. I have experience in web design, development and marketing and want to contribute my small part to the story.
Contact: [email protected]
---
Money where our mouth is:
Coin Joint is being completely run using cryptocurrencies. Our advertisements are sold for crypto, our staff are compensated using crypto, our hosting is paid using crypto… even our logo designer was paid using crypto.
If we're going to make a site about altcoins and cryptocurrencies, it seems only right that we conduct 100% of our business using the coins we cover on a daily basis.