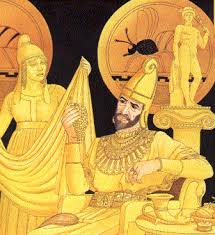 WARNING IT HAS COME TO LIGHT THAT USERS ARE NOT ABLE TO REDEEM THEIR COINS.  AS I SUGGESTED ORIGINALLY, THIS SYSTEM HAS NO TRANSPARENCY - I HAVE BOLDED THE POINTS BELOW WHICH CLEARLY WARN USERS ABOUT THE TRUST FACTOR OF THIS COIN, WHICH GOES AGAINST ALL THINGS CRYPTO:
There's a new cryptocurrency in town, and it's called Midascoin (MID) and it uses a new Proof-of-Mining algorithm!
You are probably wondering what Proof-of-Mining is.
The Midascoin scrypt protocol is designed to allow a person to use hash in a similar way to merge-mining (AuxPOW), except the miner only gets MID and does not get the auxiliary mined coins .  Those coins are gone into a cold storage wallet that is controlled by Midascoin.
One more time, you are mining on a pool that directs hashrates onto another scrypt coin and those coins go into a cold storage wallet that is owned by Midascoin.  By hashing on the Midascoin blockchain, a portion of your hashrate is used to verify blocks and you receive MID.  Essentially you are mining two blockchains at once, and receiving MID in payment for mining.
Thus, you are rewarded MID for your proof-of-mining another coin.  Currently, profitability is based upon the redemption value set by Midascoin.io, not by exchanges.
In theory, the profits from mining the anonymous coins in to the anonymous cold storage wallet of the anonymous individuals at Midascoin will be used to buy gold and back the price of MID and make it redeemable.  Midascoin requires trust.
I believe it is prudent remain skeptical until the pool is transparent about what coin is being mined, the pubkeys of these cold storage wallets are public info, and developer is completely transparent.
You can see the official bitcointalk thread here.
What are some cool features of Midascoin?
The developers claim the ability to redeem your coins and hashing power for fiat currency and gold.  You will be able to get a Midascoin ATM card that can automatically exchange your coins and load your card with cash!  In addition, you can already order gold from their website.
This is a really fantastic idea, and as long as there is more transparency, it could be the real deal! Or… it could lead to very disappointed investors if they fail to deliver!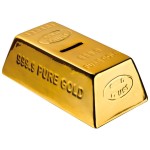 I challenge the Midascoin devs to show us the coin that is being mined and the pubkeys of these wallets.  I would challenge the Midascoin devs to invite myself or another journalist to see firsthand the vaults!
Comments or questions?  Please let us know.  If you find something wrong or incorrect about this news item, please contact us at [email protected]!