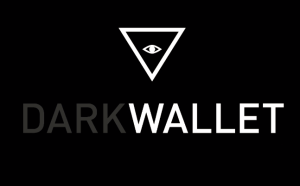 The DarkWallet developers have released alpha 5 for testing. It's clear the pace is quickening as progress is made toward the anticipated beta release.  The use of real bitcoin is still inadvisable. One tester likened this wallet to a Tesla in that it delivers far more than is generally expected. There is a real sense of the acceleration and importance of this work detectable in the vibe of the Lobby and the IRC channel, which are both very active and informative.  Clearly, there is much testing to be done. From the release notes:
This time we have just focused on breaking things!, check DarkWallet/Alpha5/KnownIssues to see what issues we are tracking.
Here is the list of new features included in alpha 5:
BitId Website Login
This version brings an initial implementation of bitid login into websites, our web hacker sem has implemented a mediawiki extension that accepts bitid logins and allows linking several identities to each website, so we can have a more real world example.
Watch only pockets
We introduce a watch only pocket system. This allows watching pockets that can hold any number of custom bitcoin addresses in read only mode. This means you can see notifications and watch the history but you can't spend from them.
Address scannner
When a wallet is restored from a seed it will initially hold a few of the original addresses, and the wallet needs to scan for addresses that had a history before. This involves checking history for a number of pockets and addresses for each pocket, till we are satisfied by enough empty addresses.
New controls for history
The history view has been refined and now has a popup menu with a few useful options, like copy the tx hash, go to the block explorer or copy the destination or source address. More importantly now the label can be set for history rows, so it will be much easier to manage a growing history.
Per section urls
Each section from the wallet now has its own distinctive url, so the browser history works intuitively, refreshing the page comes back to the same section and we could have links to a specific section.
Note that a few important bug fixes are included with alpha 5. You can download the alpha 5 release here. The upgrade method is critical, unless you are in the mood to test a restore, please adhere to the following upgrade instructions. Ad hoc upgrades and the use of real bitcoin are not advised. Have a look at  the developer's todo list.
Other articles by rebphil that you might enjoy. 
Tips for Phil: BTC: 1JcNZ48vhNATfa96dXw8CVGhggSE2X795W LTC: LVzr5taTj5Y4zG8MvpSGbQAT92YXrqdnpu DRK: XhoZYuH64bbfbvTErPSKRi9jzMJA4QNNaM