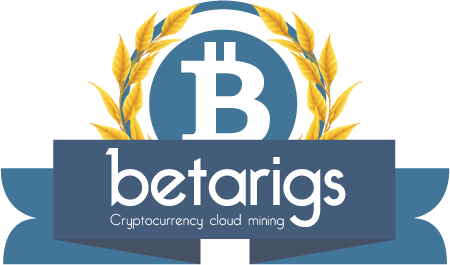 If you have ever wanted to mine your favorite altcoin and haven't got any decent hardware you may want to take a look at renting a mining rig. For people without the capability to mine on their own hardware, setting everything up for the first time could be a bit of hassle so here is a  a practical guide to mining cryptocurrencies with betarigs.com.
This guide applies to almost any cryptocurrency. Betarigs has the option to rent mining rigs for Scrypt, Keccak (SHA-3), Scrypt-A.-Nfactor, SHA-256 and X11 algorithms. The same process applies for all algorithms and this guide uses an example which is  mined using the scrypt algorithm (like the majority of altcoins out there). For purposes of this guide, I will be mining Cannacoin at YoungWebSolutions' CannaCoin Pool.
It is a good idea to diversify and use a good pool that doesn't have a majority of hashing power.  This is a good preventative mechanism for network security, although most pool operators are honest people in our opinion.
Here's a list of Cannacoin pools:
The first thing you will need to do, is go to your pool's website and register for an account, and make sure to check your email and activate if your pool requires activation.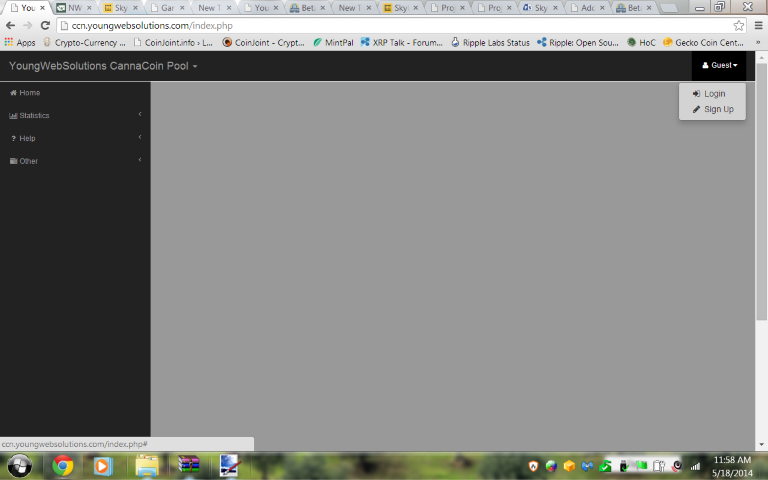 The next step is to log in to your account, click on My Account and then My Workers.  You will need to add a worker.  I recommend using a simple name and password for your workers.  You will be the only one that uses these and there's no reason to use complicated names or passwords for workers.
After you add a worker, you will see that the complete name that you will enter into Betarigs.com later will be your pool user login, followed by a period, and then your worker name, ie: "login.worker1″
You can make as many workers as you want, I have 7.  You can use them interchangeably or use just one or all of them at the same time.  You will want one worker for each mining rig you rent.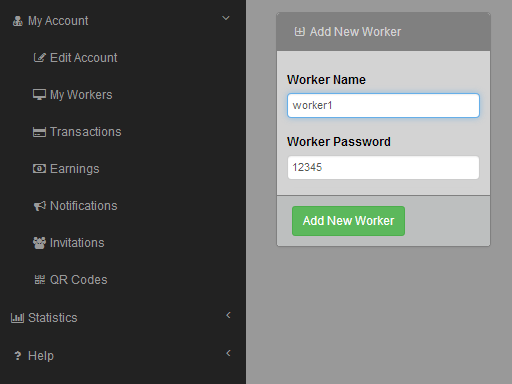 If you go to the Help and Getting Started section, you will see how to setup a miner on your own computer.  Since we are not doing this, you only need to use the server and the port that you will put into your Betarigs miner credentials later on.  See what I have highlighted below:

Now go to the betarigs website
Register an account and check your email to activate it!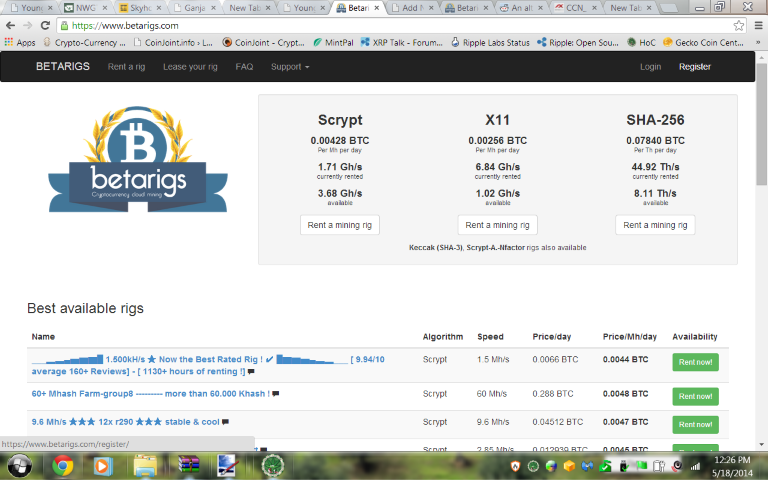 Log into your account and click Rent a Mining Rig.  For this example, we are using Cannacoin so you will rent a Scrypt miner.  The algorithm that your coin uses should be available on your coin's main website.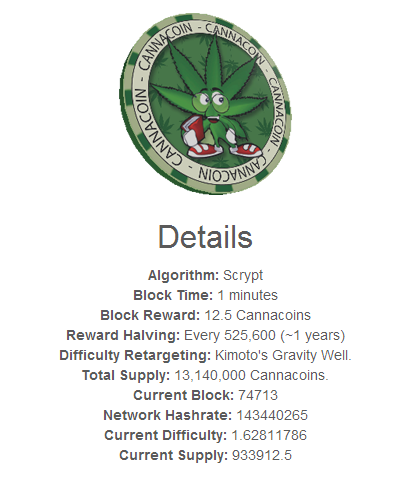 Check out a few different miners by clicking on their name, and you can choose one that fits your needs based on price and amount of time you want to rent for.  For your first rental, I recommend doing something short and inexpensive, so you don't waste any money, and when you are ready to rent more rigs, you can choose a more powerful one for a longer period of time.
I prefer to rent on rigs for 1-7 days, this gives mining rig operators time to respond to any problems that might arise and give you more mining time.  So far, I've had excellent service from most of the rig operators.  I recommend reading the reviews before renting a rig!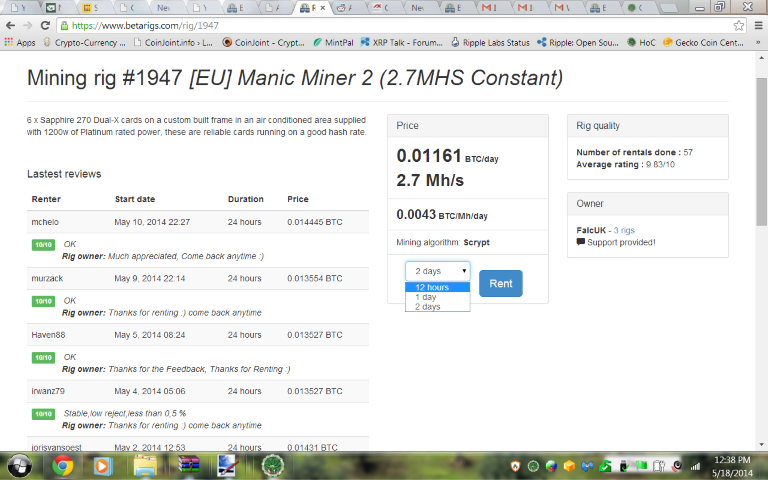 Once you rent the rig, you will need to input your information from your mining pool.  I've put the pool server that I use on my Cannacoin pool.  Then put in your pool worker name (which will be your poolusername.worker1) and your worker password:
Then you will need to send the payment from your wallet to the address underneath "Waiting funds".
I use Blockchain.info for my BTC wallet, so I will send it from there.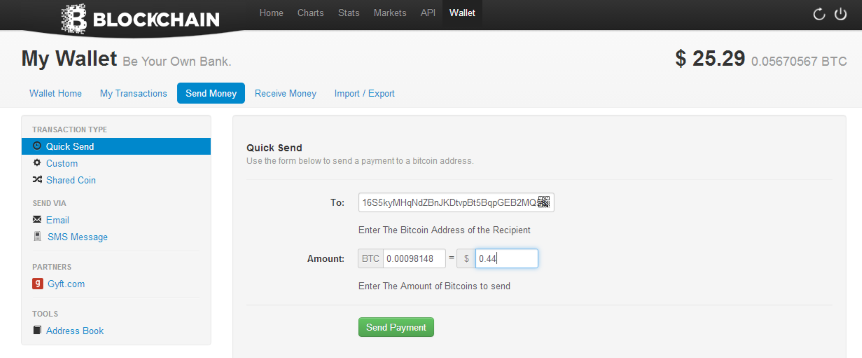 You will need to allow for 1 confirmation (1-2 minute) before your payment shows up on Betarigs.
Next, you will want to go to My Rigs, and check out your Rig status.  Once your payment reaches 3 confirmations, your mining will begin:

Mining usually begins about 5 minutes later, so you will want to go back to your pool and you will start to see your worker's producing hashrate.
You can also verify by looking at the pool statistics if you don't feel like logging in: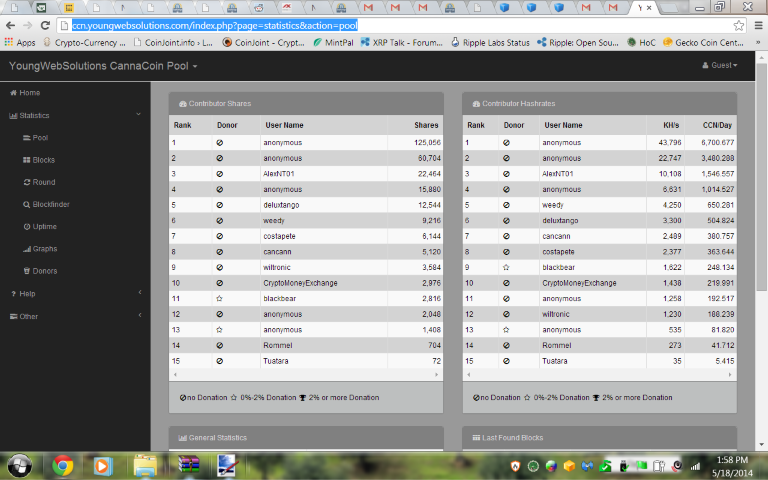 That's it!  If you found this guide useful and you want to send me a tip,  I appreciate it!
BTC: 1HYpPr2tYFMgb2iUDiw55asAQNjwbMebvi
LTC: LVcE1yWgMXhyrnuW4kaCsEoXmAsJKuPric
CCN: CQ71C7rchEDnzJe42ib1ANnjUxK4JdtivD