Online communities are growing stronger and more productive thanks to cryptocurrencies. Dogecoin and Karmacoin are raising money for purposes of bringing people together. And now the Mintcoin Fund is sponsoring a massive project that will involve more than just fundraising.
The Sonoma County Redwood Reforestation Project:
This project will be hosted by Avant Gardens, a family run farm that participates in the California Forest Improvement Program. AG has an existing forest management plan (FMP) registered with state and federal officials. With an FMP, they are able to gain funding to participate in reforestation on these lands which were devastated by years of logging, man-made fire, and over-grazing by ranchers.
The goal will be to plant on approximately 15 - 20 acres for the first year.  The project is hoping to attract 10 volunteers from around the world for up to 4 weeks.
Volunteers Needed

Volunteers with children and families are welcome to come under certain circumstances so get in contact early with Patrick early if you need special accommodations.  Volunteers will be interviewed by the host, Avant Gardens, to ensure they are a good fit for the project and location.  Everyone will be expected to participate according to their abilities.  The project is expected to take up to 4 weeks with a crew of 10 people!  The work schedule will be 5 days a week at ~6 hours per day.  The rest of the time is yours to do what you want!

Avant Gardens is great for camping and has a commercial kitchen and community lodge. There will be no charge for volunteers to camp.  Lamb and goat are raised on a small pasture for milk and meat.  There are also large gardens for vegetables, a pear and apple orchard, and olive grove.  People that don't want to participate in the forestry project can also assist with tending the gardens/animals.  When people are not working, there is beautiful hiking, relaxation, exploration: only 5 miles to the Pacific Ocean where you can walk on some of the most beautiful beaches on the west coast of the United States. Volunteers might find themselves enjoying some of the local wines produced by some of the finest vineyards in California, kayaking in the Russian River, enjoying some beer at the world-class breweries of Sonoma County, and doing plenty of other activities! Avant Gardens brews beer and cider from homegrown hops and apples and volunteers are welcome to participate in this process and enjoy some of the product! There is decent WiFi internet access at the lodge and if you have Verizon cell phone service you can get a very strong 4G LTE signal!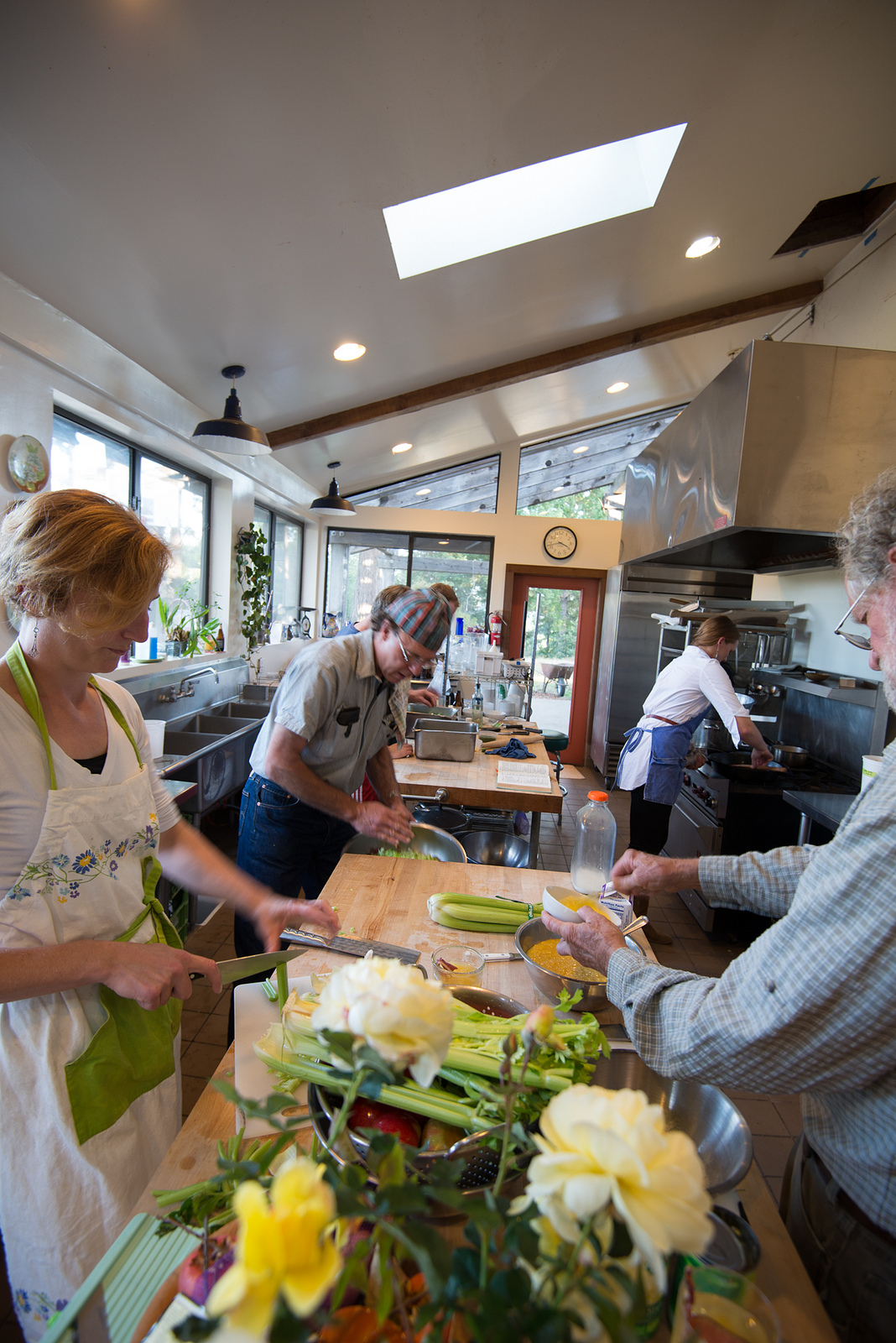 Avant Gardens is an official member of the World Wide Opportunities on Organic Farms program, and is probably one of the few in the world that does actual reforestation projects. Registered under Avant Gardens on http://www.wwoofusa.org/
Volunteers are needed to assist in the following tasks:
Pruning existing shade trees and preparing the planting areas for reforestation
Scalping (clearing any debris/grass) of the areas that will be planted
Digging holes
Planting (Plant 3,000+ Redwood Seedlings and 500+ Douglas Fir Seedlings, depending on funding)
Staking trees
Participating in meal preparations and having fun!
Volunteers will get to meet local the two local foresters that work on this land, plus foresters from other land nearby.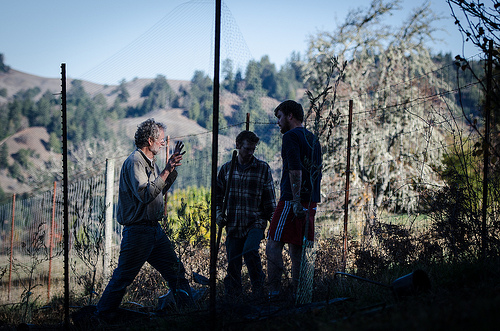 Any project granted federal and state funding means that government officials that are part of the USDA, Dept. of Forestry, Bureau of Land Management, CALFIRE, and other agencies will verify our progress throughout the year.  As you can see from pictures of the hills, much of the land was deforested by logging industry and later sheep herding prevented any trees from growing back. There are no longer sheep herding and reforestation is heavily supported by the government in this area.
The Mintcoin Fund is seeking donations and volunteers for this project.  They have already received interest from U.S. Forest Service employees and the Sonoma Coast community.
The project is scheduled to begin in March 2015.  Anyone interested in travel preparations can look into flying into San Francisco International Airport (SFO), Oakland International Airport (OAK), or Santa Rosa Airport (STS).
The project is seeking funding of roughly $4000, which is about 9 BTC or 75,000,000 Mintcoins!
Mintcoin Donation Address: MoruzHEsSxBYDV8WWYTALuv5Rrccn1FAyP
Mintcoin website: http://mintcoin.cc/
MintcoinFund: http://mintcoinfund.org/
Mintcointalk: http://www.mintcointalk.com/
Project page: http://mintcoinfund.org/projects/redwood-reforestation/
Mintcoin blog: http://mintcoinfund.org/blog/
You can contact the project leader organizer Patrick: cazbrewing(at)gmail.com